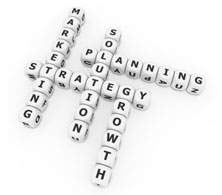 Eventium Consulting is a pioneer service company, highly qualified and specialized; whose founding partner has an experience of over 15 years in the business tourism sector, as well as a professional congress organiser as in the marketing side of conference centres and convention centers.
GOALS

In an industry as competitive and globalized as that of congress tourism, our goal is TO CREATE VALUE FOR OUR CUSTOMERS by providing a "know-how" specialized in this segment, the use of the most innovative tools and procedures of the market.

EXTRA VALUES

New and innovative business model of management
Multiplier effect of investmen
Utilization of our own updated database of the voluntary sector-corporate state level
Work side by side with the clien
Optimizing the customer's available resources
Thorough knowledge of the sector

POLITICS OF EXCLUSIVITIES

Because as the main activity of EC is attracting conferences and conventions that are organizad on a rotating basis in different autonomous communities, EC undertake not to work with more than one autonomous community destination.